HOLIDAY SPECIAL
20 - 30 min training sessions CALL for pricing & details $200 OFF but you gotta call Andre
HOLIDAY SPECIAL
10 - 30 min training sessions CALL for pricing & details Call Andre for details TODAY, offer ends soon
HOLIDAY SPECIAL FOR A LIMITED TIME ONLY
20 - 30 min training sessions, CALL for pricing & details *Maximum purchase 2 packages per individual
HOLIDAY SPECIAL (CLICK HERE TO PURCHASE)
30 - 30 min training sessions CALL for pricing & details
Purchase Training & Nutrition Sessions
Community & Youth Programs
Reach Out To Us
2575 28th Ave N, St. Petersburg, FL 33713
WHAT OUR CUSTOMERS SAY ABOUT US
If you are looking for a trainer to teach you the right exercises to reach your goals, the correct technique, weight loss, and keep you motivated, then Andre is your guy. I have been training with him for the past couple of months and have lost 10 pounds. Thanks Andre for keeping me on track!
Kathy Scott
To be a Probuilder you first need to be a Pro. Andre Hudson is authentic as a trainer and is someone who really cares about people. Spending time with Mr. Hudson will be good for your body mind and spirit.
Jerry Knapp
Got my but kicked by Andre on Tuesday and back for round 2 today! He is great about working around my injuries and making sure there are no excuses. He is also a great motivator and is hysterical above all!
April Tutor
Andre!!! I have lost 5.2 pounds this first week!!!!! I am so happy! Thank you for all the encouragement. You're the best!
Amy Bair Johnson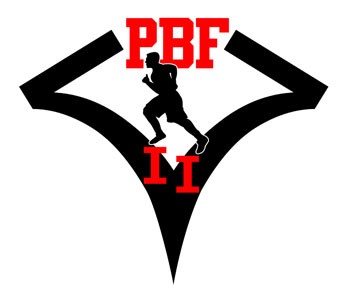 Hugo A. Rivera, International Best Selling Fitness Author (Over 1.5 Million Books Sold Worldwide), NY Times About.com Bodybuilding Guide, Champion Natural Bodybuilder (4th in the Mr. USA)
Hugo A. Rivera
"Andre Hudson helped me strengthen my physical endurance, so that I can concentrate on sports in my middle school with confidence and success. I win basketball games, catch long football passes, and score touchdown" 11 yr old male
-Elliot Stein
Osteopenia, Osteoarthritis, and Fibromyalgia are three reasons I faithfully train with Andre Hudson. As an over 50 yr old female with bone and muscle problems, I wanted someone who would understand my limitation and still be able to provide a workout that would serve to strengthen my bones and stretch and strengthen my muscles to make them healthier and to minimize my pain.
-Jean Matz
"Meeting Andre Hudson is the best thing that happened to our family! Ever since I started private workout lessons with Andre, he has been an inspiration and source of strength to me. He showed me that starting to exercise and workout in the mid 40's is fun and rewarding. Andre also provides valuable advice for nutrition and healthy eating. For the last year, he also became the personal trainer of my 18yr old twins and helped them stay fit and focused on sports and exercise. The whole Stenzel family is hooked on Andre Hudson." -
Ursula Stenzel
"Training with Andre was defiantly a positive learning experience. He was great to work with. He is very energetic, motivation, and determine to help you meet the challenge. I have been in and out of the gym through the years and have learned more from Andre in the last 20 sessions. He has helped me learn proper technique and expand my workout program. I look forward to continuing to work with him. If you like jumping rope, you'll love Andre!!"
Denis Slater
"Clearwater Aquatic Team swimmers that were trained with Andre Hudson this summer, set new swimming records at the Florida Swimming "Junior Olympic Championships" in Orlando this past weekend. Swimmers made huge time drops in all of their events. 12 individual state champions, 5 junior national cuts, 1 U.S. open cut, 4 Junior Olympic records were set by swimmers that benefited from Andre's dry land training. ~ Swim Team Coach Mike Yurwood (Clearwater Aquatic Swim Team)
Mike Yurwood
Andre prepared me for Division I tennis at Notre Dame. I lost weight, gained muscle and learned the best ways to maximize my cardiovascular workouts. I learned what was best to eat and when to eat it. Working out with Andre was a very rewarding experience for me in many ways." 21 yr old female
Kelly Nelson
Andre has found a way to combine good healthy exercise with fun. I've watched my body reshape itself over the last 3 years and I have dropped 2 dress sizes. You stick with Andre and the results will stick with you!!! He's the best! - Abbe Ensmiger
Abbe Ensmiger
X
Subscribe Now
SUBSCRIBE TODAY