Player To Pro Athletes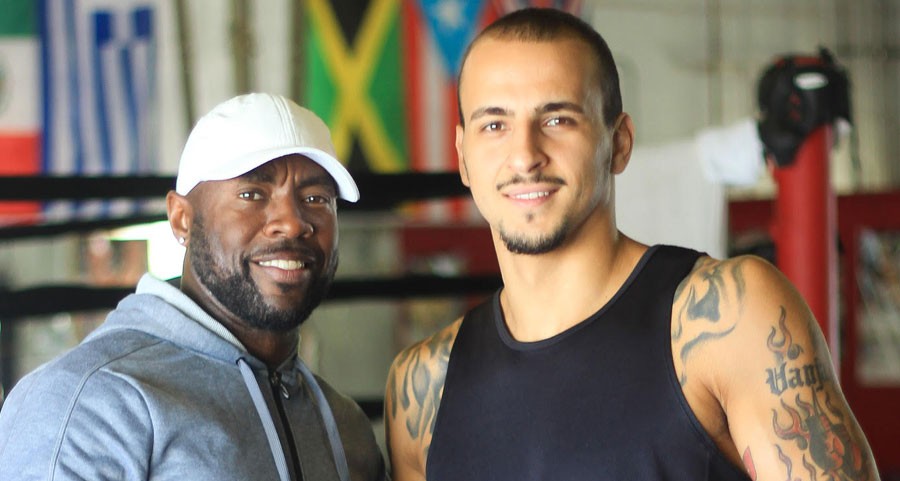 Pro Athletes
Personal training really is all about you!
As I begin to work with you, I will start to assess where you are now and learn where you want to be. I create personal training sessions that are perfectly tailored to your own personal, unique requirements.
My clients are so pleased with their body transformation from Pro Builder Fitness that they have no hesitation in recommending me to their family, friends, work colleagues and any acquaintances they can think of, which then leads to more successful and happy people down the road.
Pro Builder Fitness Personal Training St Petersburg:
Basic Strength & Endurance Training

• Weight Loss or Weight Gain

• Sports Specific Training (Beginners/Advanced)

• Speed, Quickness & Agility Training

• Resistance Training

• Nutrition & Meal Planning

• Individual & Group Training

• Plyometrics & Calisthenics Conditioning

• Improving Self Esteem & Mental Toughness

• Private Sessions

• Fitness Centers

• Country Clubs

• Yacht Clubs

• Recreation Centers

• Business Corporations

• Sports Teams of All Levels

• Military Boot Camp Preparation
"Specializing in bringing out the best in every individual he trains. Word of mouth along with a large number of walking bill boards across the state of Florida, has always been Andre's biggest marketing asset. His clients include children, sports teams, groups, individuals and couples of all ages. He has instilled self confidence and motivation and has transformed the bodies of many that have been fortunate enough to have worked with him and with his engaging personality, Andre makes it fun!"
3 workouts you can do without leaving your room
Click here to view this video workout featured on Channel 10 Tampa Sarasota
WORKOUT 1: CORE CRUNCH (see video)
Keeping your hands on the ground -- you're going to crunch forward. Crunch forward. Now you can rotate side-to-side ending for the heel. Let the shoulders drop and keep the chin tucked
WORKOUT 2: ALTERNATE TOE TOUCH (see video)
Keep that knee bent right there nice and easy. Now slow down and ease back, nice and easy. Now all these right here can be modified so you can go a little slower. If you bend the knee when you're coming up that modifies it and it takes a little bit of the weight off the leg.
WORKOUT 3: EXTENDED PLANK WITH IN & OUTS (see video)
On your hands underneath you in plank position with your feet no more than about a foot apart, just let that midsection sink down a little bit,now pull up into a basic plank; now go ahead and ease down on these elbows. Normally we would leave everybody in this position for a good hot minute. You don't want to damage that lower back, right? So you can't be down too low. Stay tight, focus, and down to the knees.
Tampa Bay Personal Trainer Andre Hudson 727-465-3065 | andre@probuilderfitness.com