Our Instructors
Andre Hudson, Owner
I'm Andre Hudson, Personal Trainer, Athletic Coach and Youth Mentor.
I've been in the health and fitness industry for over 18 years here, in Tampa Bay. As my business has expanded, so has my experience and knowledge.
I look forward to helping you change your body and improve your health. I will be there encouraging you and teaching you how to achieve your goals. I stay committed to you every step of the way to make sure you keep on track with your health plan!
I continue to develop my education to ensure you are in the best hands, by using every possible skill technique and talent I posses. I provide a first class service to my clients either in my gym, or I will come to you.
Please, take a moment to navigate through my site. Click on the video link on our top menu to view all of the videos. for very short, quick glimpses of me training clients. These will give you instant in-site to my training capabilities and style. There are well over 200 more videos on my YouTube Channel where I have everything from tennis agility drills to personal training to youth athlete training to group classes and so much more.
It really is all about you!
As I begin to work with you to assess where you are now and learn where you want to be, you will see that I create personal training sessions that are perfectly tailored to your own personal, unique requirements.
I also offer accredited certification courses to fitness professionals in Speed and Agility Training as well as Certified Youth Athlete Performance Trainer.
Take this next step for YOU. Reach out to me by filling out the form below. Request a free fitness consultation and I will get back to you within 24 hours. Or, just reach for your phone and call me now! 727-465-3065 – Andre Hudson
Posted On Thu September 09th 2021
Deonte' L. Bolden, PBF Coach Debo
Professional Athlectic Performance Coach, Specializing in:
Speed Training
Agility Training
Strength Training
Plyometrics and Explosion training
40 yard dash training
60 yard dash training
Sports Specific training
Nasm Cpt, 2014-2021
Background:
St. Pete Native
Lakewood High School Football stand out
1999-2000 County All star selection
1st team all county RB
2nd team All Suncoast team
2x D2 ncaa 1st team all-American
Honorable mention KIck Returner
Ran a 4.32 for Minnesota Vikings
Played professionally for Arena Football teams (Tennessee Valley vipers; 2006 and the Tampa Bay Storm (2010-2013)
It really is all about you!
Posted On Tue September 21st 2021
 Todd Mendelson, Nutrition Coach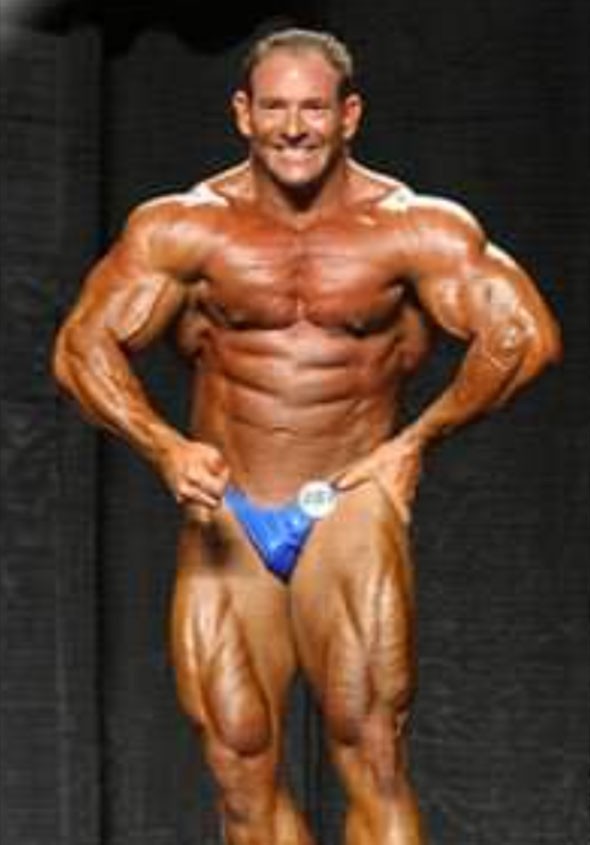 Todd mendelson is known as the guru in the fitness industry across the globe.
Todd is know for making thousands of people reach their weight loss goals.
The bodybuilder is the world's most successful Dieter we know how to go from 20% body fat down to 3% body fat, versus keto diets, Jenny Craig diets, Atkin diets etc etc. Most all diets fail after 3 weeks and people get frustrated and quit .
With Todd's system you're held accountable
You get a professional diet suited for your weight loss goals. he personally texts you three times a day for a month straight.
I have personally worked with hundreds of obese people having them drop 100 lb a piece, doctors, lawyers, housewives, dad's, bodybuilders, fitness, figure, and bikini competitors to all reach their goal so they're all winners.
It really is all about you!
Posted On Tue September 21st 2021
Mark Salebra
The making of a true champion Max SALEBRA aka "MADD MAX" from the television series "American Ninja Warrior 3"
Max started training with Andre before he got the call to compete on American Ninja Warrior Junior season 3. The strength and conditioning he receives is only half the benefit. Andre (from day one) prepared Max to preform when his body was seemingly unwilling. Max is now able to draw strength from a very familiar place. This is often when everyone else is breaking down.
Pro Builder Fitness "Today A Player, Tomorrow A Pro"
World Class Trainers specializing in Speed and Agility, Quickness and reaction, Calisthenics, Plyometrics, Resistance Training, Body Sculpting, Tightening and Toning, Prep for Bikini competition, Body Building, Physique, Endurance Training, Weight loss, Weight Gain, Custom Diets, Custom Meal Planning, Meal Prep, On line Training, One on One Training, Couples Training, Group Training, Corporate Bootcamps and more.
Call or email for more information also feel free to take a moment to scroll through our newly rebuilt, easy to navigate website.
It really is all about you!
Posted On Wed September 22nd 2021
JaVaree
As a health coach and fitness influencer.
My purpose and goal is to help any individual of any age reach their body management goals and healthier lifestyle. I encourage self-love, motivation, and inspiration on all levels to assist in the development of transforming your mind, body, and soul as one. I specialize in total body transformations, weight loss, strength and performance training.
Strengthening the mind and how to shift perception for positive outcomes.
I have also successfully helped with the loss of over thousands of lbs in total body transformation and weight losses combined.Also studied under the professional visions of many great trainers and mentors.I have designed programs for everyone who seeks a change in lifestyle on any level whether it being for fitness, a short/long-term goal, or just overall healthier living. The exercises and nutritional information have been part of many successful transformation programs and can be added to any schedule and adjusted within any lifestyle. There is a better version of everyone waiting around the corner, its up to you to go meet them and me to help you get there.
Posted On Tue October 05th 2021